Welcome to C & L Transport Ltd
C & L Transport Ltd was founded in 1997 by the current Directors Connell and Linda Hill. Now supported by several immediate family members; and have recently celebrated our 20th year in the haulage industry.
It was started as a haulage company operating in and around the Mendips transporting local quarry products. As the fleet of vehicles developed we had difficulty in finding a service centre that could cater for our needs so we took the decision to open a one bay workshop. By carrying out our own maintenance we could better control quality and costs and control the level of service which ultimately minimized vehicle downtime.
The emerging recycling market opened up the opportunity to introduce an articulated fleet of vehicles including walking floor trailers built to our own specification to best suit the needs of the market.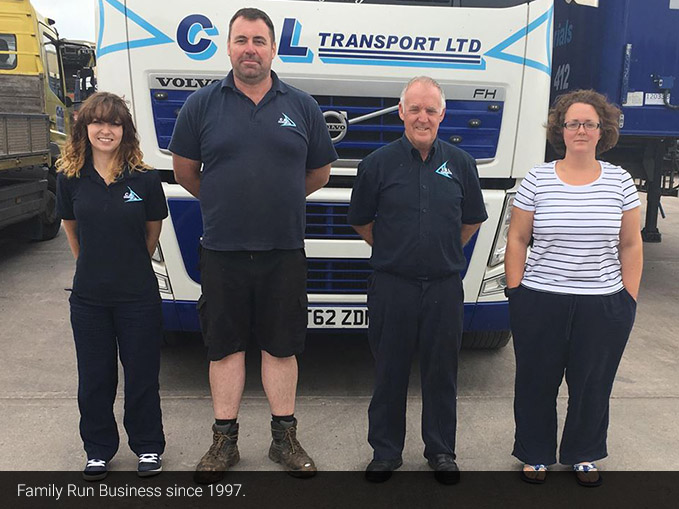 We are each dedicated to our company's growth and development by going the extra mile to ensure the very best service and to negotiate the best prices to offer the best value for money for any age of vehicle. Our growth is managed to ensure sustainability; ensuring it is supported by the right staffing and facilities to continue to offer a high level of service that we would expect.
In this past year we have seen exciting developments in the vehicle service and repair centre with the expansion and resurfacing of the yard; the installation of a dedicated wash and brand new steam cleaner and the opening of our third bay. We are looking forward to the installation of ramps for MOT washing and a rolling road brake tester although we do already carryout MOT washes and have a Tampley hand held brake tester.
Over the years, with a continued focus on providing an unrivalled service throughout our business and aiming for better than the best, we have built a reputation to be proud of.